a new adaptation by Mark Oldknow
The Women of Troy
by Euripedes
"Would you be wise, you Cities, fly from war"
Tight Fit Theatre turns to the Greeks once more. After the critical success of The Phoenician Women ("Brilliant") and Oedipus Rex ("Inspired and moving"), both adapted and directed by Mark Oldknow, the Wycombe Swan's resident company awakens another Classical Tragedy. First performed in 415 BC from a story about the siege of Troy - even then ancient history - the play has as many resonances today as then. The terrors of war are unaltered in 3000 years. Euripides said of war what we say of it to-day, and learned what we now are learning: triumph brings as much wretchedness to the victors as to the vanquished.
Tight Fit Theatre has an envied reputation for its productions. Always challenging and ever accessible, our work underlines a commitment to style with content.
After Graduating with a BA Hons in Musical Theatre Hannah Birkin performed in the musical Colours (Bloomsbury Theatre, London). She went on to tour Arabian Adventure with West Midlands Children's Theatre, as Messenger/Page in Antigone (Marlborough Theatre), as part of the ensemble in Gloaming Theatre Company's Alone? and as Witch/Malcolm/Fleance in Macbeth with Gateway Theatre Company. With Tight Fit Theatre: Cordelia/Fool in King Lear, Juliet in Romeo and Juliet, Jessica/Salarino/Gobo in The Merchant of Venice (Wycombe Swan/Broadway Theatre, Catford)
Hannah is delighted to once again be working with Tight Fit Theatre.
Nathan Clough trained at the Academy of Live and Recorded Arts. Theatre credits include John Sterling in The Ghost Train, Alonzo in Widows, Mr Lies/Belize in Angels in America, Bob/Wakem/Uncle Glegg in Mill on the Floss at the L Eagles Theatre and Michael in Wide Asleep at the Arcola Theatre/Tabernacle Arts Centre and as Romeo in Romeo and Juliet and Gratiano in The Merchant of Venice for Tight Fit Theatre. Film work includes Bruce A in A View From the Bar (A Darren Tyler Production) and ray in Trust (West Herts Production)
Gabrielle Meadows - Helen - trained at the Birmingham School of Speech and Drama, graduating last summer. Her credits include Ymma in Silence directed by Bob Eaton and Maid Marian in The Further Adventures of Robin Hood for Bigfoot Theatre Company. She has also appeared in the short film Love in a Lecture Theatre for the Lighthouse Media Project.
Charlotte Melèn trained at Emerson College with Kristin Linklater. Recent theatre credits include Helena in A Midsummer Night's Dream, Goneril in King Lear and Lavinia in The Cocktail Party. Film/TV credits include The Crucible (20th Century Fox, N. Hytner), Is Harry On The Boat (Sky One) and Bye Bye Inkhead (RTE/IFB).

Mark Oldknow trained at LAMDA as an actor. Since graduating he has played in Regional Rep, London Fringe, and TV and Film. His directing credits are extensive covering nearly every genre imaginable. From Panto to Pinter, Macbeth to Musicals. Recent credits include Macbeth at the Broadway Theatre, Lewisham, Kiss Me Kate and Richard III at the Wycombe Swan Town Hall, Peter Pan at the Wycombe Swan (for which he adapted the book and lyrics) and Ball Boys which won the British Final Festival of One Act Plays, earning him two personal awards for his direction and production design. Current projects include Hot Mikado for Wycombe Swan Youth Theatre and Rewind - A Celebration of Black and Asian Culture for Wycombe Youth Action and the National Lottery Heritage Fund.
Elisabeth Stuart - Cassandra - Credits include Electra in Electra (Lakeside Theatre, Colchester), Marcy in Preacherosity (Canal Café), Hermia in A Midsummer Night's Dream (Edinburgh Festival), a Bride in Monarch of the Glen (BBC) and a French Girl in the documentary Tirpitz (Tigress Productions). Elisabeth played a Hippie in the Freeserve campaign Dreamcatchers and has appeared in various short films including Alice In Wonderland, The Missing Piece and Freud Said More Than His Prayers. Training: Central School of Speech & Drama.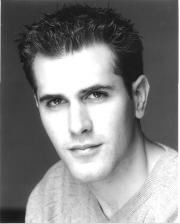 Darren Tyler - Poseidon/Menelaus - trained at the Academy of Live and Recorded Arts where he received Theatre and Television training. He continued his training in the U.S with Producer/Director Tom Todoroff on both classical & contemporary texts. His credits include a number of short films, advertisements and touring theatre - The Devils Hand (2004), Cannon Euro (2004), The Knights of the Round Table (2004).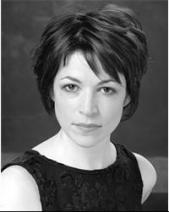 Shirley Walsh - Andromache/Chorus - trained at Queen Margaret University College in Edinburgh where parts played included: Serafima in The Suicide, Various roles in Victoria, Therese in Guid Sisters, Lysander in A Midsummer Nights Dream, various roles in Marat/Sade, The Jewish Wife in Fear And Misery Of The Third Reich. Other credits include: Heroine in You Have 38 Messages (Edinburgh Festival 2002), Tom O' Folliard & Paulita in The Collected Works Of Billy The Kid (Edinburgh Festival 2001). Film credits include: Claire in He Who Laughs Last and Hero in Brillig And Faxey (Working title).
Production DVD
For cast and crew members only. Available from our shop.
Production Photos
Digital by Tim Hill
Analogue by Mark Oldknow